*Click here to check us out on Channel 5 news!
Have Fun with Historical Swordplay

At the St. Louis School of Arms, we provide organized instruction in 500-year-old swordplay and close-quarter combat. Born on the battlefield, this is a martial art developed from actual experiences in battle, during a time when survival depended on skill, strength & quickness of mind.

This isn't just swords - it's a system

We reconstruct the martial ways of the past through the teachings of the masters and the practical knowledge gained through partnered drills and sparring. We also practice traditional unarmed skills. Our emphasis is not on sports or theatrics-- techniques are taught as they were used in real combat. Our practice focuses on safety, control and competence, and applying what we practice in real life situations.

No martial arts experience necessary


Class Schedule

Wednesdays:
7:00 PM Sword & Dagger
(90 minutes)

Currently sword & dagger; also sword & buckler, and sword & large shield.

Thursdays:
7 to 9 PM Private Lessons
(60 minutes)

By appointment, scheduled in advance. Any topic.

Fridays:
8:30 PM Open Class
(60 minutes)

Sparring / free play, drilling, special assistance, any weapon, it's your choice!

Saturdays:
10:00 AM Grappling / Pugilism
(90 minutes)

In-depth instruction on traditional Italian grappling related self-defense techniques. You will also learn the science of self-defense with bare fists-- 18th Century English Pugilism.

Sundays:
11:00 AM One-Handed Sword
(90 minutes)

The one-handed sword. Great for beginners. Basic guards, cuts and forms, solo & paired.

Sundays:
12:30 PM Two-Handed Sword
(90 minutes)

Advanced combat forms with a very long sword. Grappling is also included here.




No Contracts - No Testing Fees - No Rank Fees - No Children


Our school is not a place for children. We are serious martial artists, with serious backgrounds. Before coming to HEMA (Historical European Martial Arts), many of us have had many years training in other martial arts, and understand the foundational concepts that are required for effective combative activities.



Visitors are always welcome - Try a Free Lesson!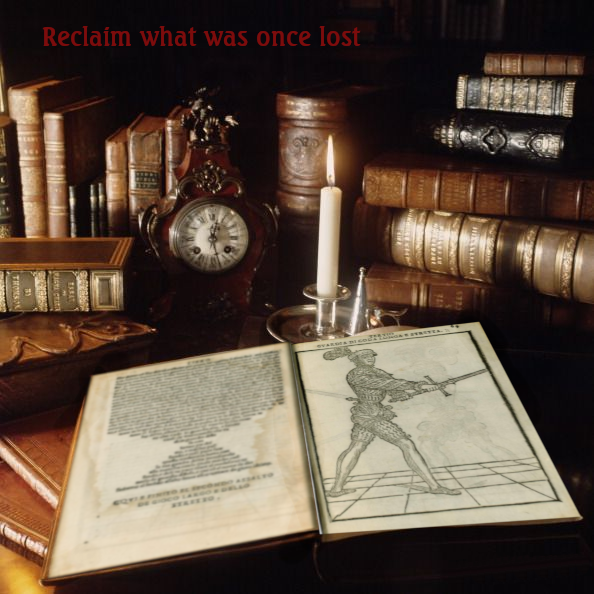 Historical European Martial Arts
St. Louis School of Arms Western Martial Arts HEMA European Martial Arts Mixed Martial Arts Historical Combat Weapon Swords Sword Swordplay Swordfighting Rapier Grappling Sparring Wrestling Boxing Self Defense Fighting Protection Medieval Saint Louis St. Louis MMA Renaissance fencing